Marketing = Communication
Print and Branding Services
Your business image speaks volumes about your business.
No matter what your product or service your "brand" leaves an impression on your customers and the people you meet. From business cards to booklets, your literature should speak directly to your target as efficiently as possible.
Graphic design using marketing principles is one of the tools, along with great printing, that makes a company's image and materials stand out and have a better response rate. We look to maximize the budget you have by spending your marketing dollars as effectively as possible.
We provide options so you can make the choices that make the most sense for your business. Starting with a concept, through the creation, and seeing the project delivered on time, Appletree can provide added value to your business through a better return on your marketing investment. By implementing well-planned marketing strategies, we utilize your budget as effectively as possible
Coordinate your Brand!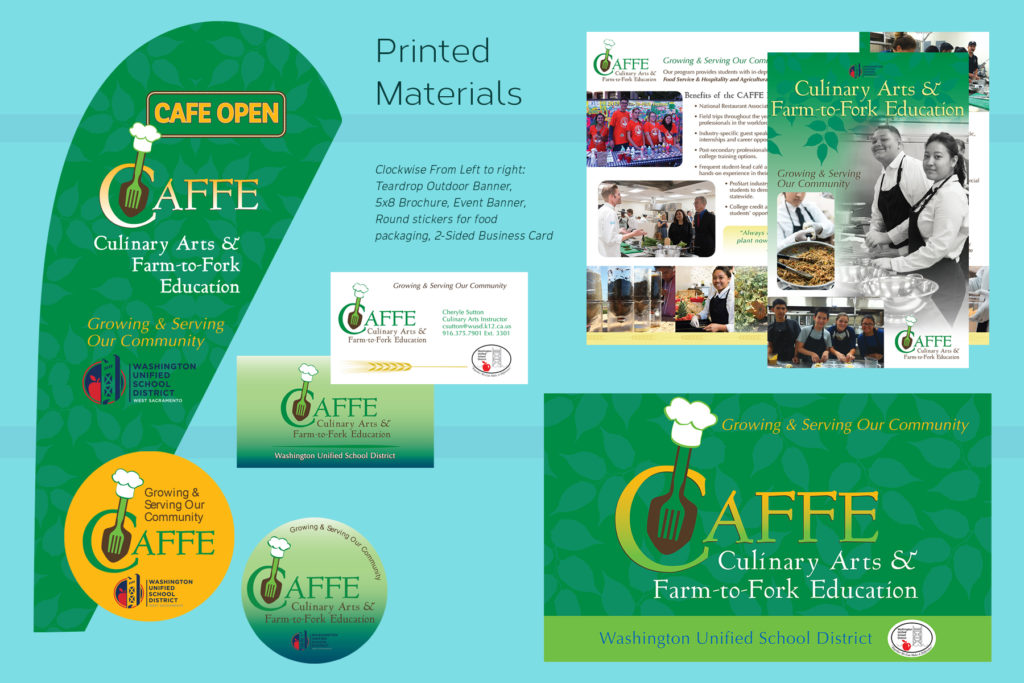 Graphic Design and Other Services
Our print advertising and marketing project experience encompass a wide variety of industries. Prices are not listed on our website as every project, just like every client, has different needs. If you have a project you would like to discuss, please give us a call ~ consultations are always complimentary.
Graphic design with marketing experience
Project management for media and direct mail campaigns
A marketing resource for small to medium-sized businesses
Our sales process is low-key, and the goal is to answer questions, relieve concerns, and gain enough information to produce a realistic quote for the project the prospect has in mind.
Printing Services
Banners, Flags
Business Cards / Identity Branding
Brochures, Flyers
Postcards and Posters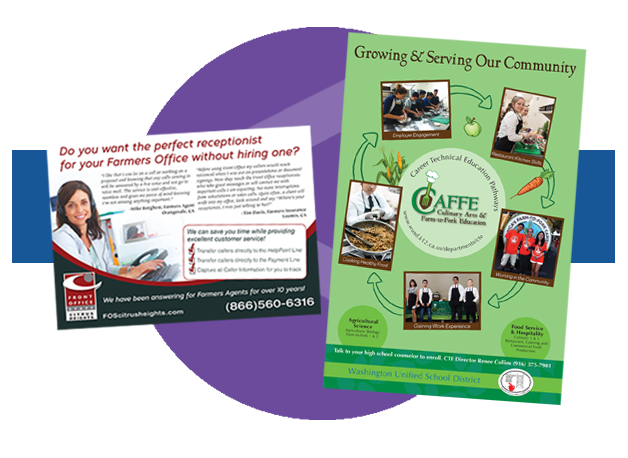 Do you have an upcoming event?
Signage and Displays
When Teichert Construction was planning its 125th Anniversary celebration, they asked us to create a company history timeline on freestanding outdoor banners.
Business Cards / Identity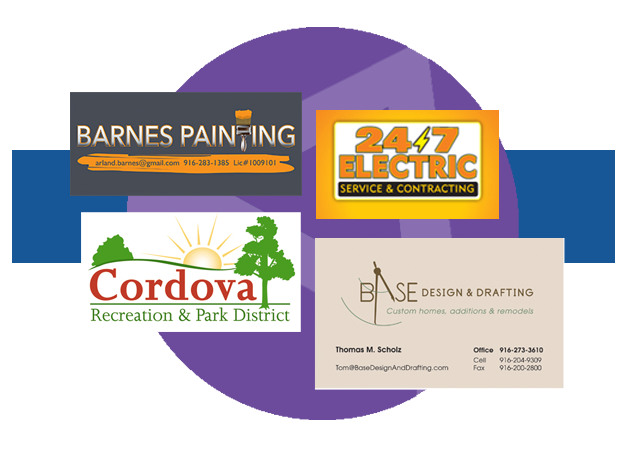 Promote your brand